One of the most fascinating examples of the absurdity of US politics has been the Tea Party movement. Populated largely by angry and frightened working class and middle class (white) Americans, the movement proves that contradictions are rarely a barrier to political action.
At the core of the problem is a series of demands by the Tea Party that have little to do with the interests of its members: less government regulation, lower taxes (especially for the upper class and corporations), and cutbacks to social programs like Medicare. These interests do coincide with the upper class and corporate sector, but not with Americans living from cheque to cheque, and from housing payment to housing payment.
It gets worse when you consider that deregulation and upper-class tax cuts are at the core of the economic meltdown in the United States. But the Tea Party is undaunted: the solution to our problems is to reintroduce the policies that caused the problems in the first place. This sounds like Santayana's definition of fanaticism.
Why isn't the Tea Party an angry mob of left-wing populists? Why aren't they demanding an end to monied interests and corporate lobbyists? Part of the answer is that the corporate and upper-class funding for the Tea Party has been partially hidden. Yet repeated, high-quality exposés of Tea party financiers like the Koch Brothers have started to shed light on the self-interest that compromises the rationale of the Tea Party. Nevertheless, the Tea Party continues on, revelling in its political power within the Republican Party and apparently oblivious to its corporate benefactors. I suppose part of the answer to the TP's self-cancelling populism can be found in an economic and political maelstrom that obliges its victims to seek an easy scapegoat; you go with what you know. And, in the United States, what they know are the centuries-old platitudes about the dangers of government and taxes, platitudes eagerly reinforced by Fox News.
Humour may be the best retort, as exemplified by Barack Obama's evisceration of Donald Trump. In response to the contradictions of the Tea Party, two excellent American cartoonists, Cole Bennett and Steve Greenberg, have provided many biting political cartoons: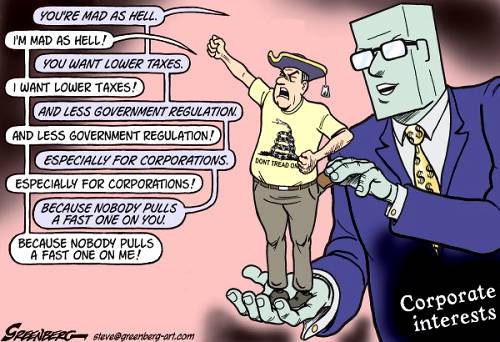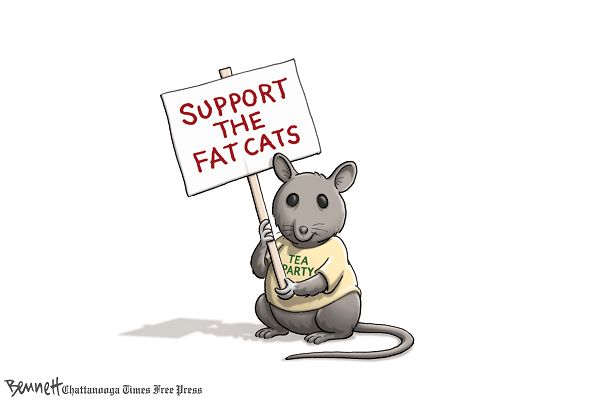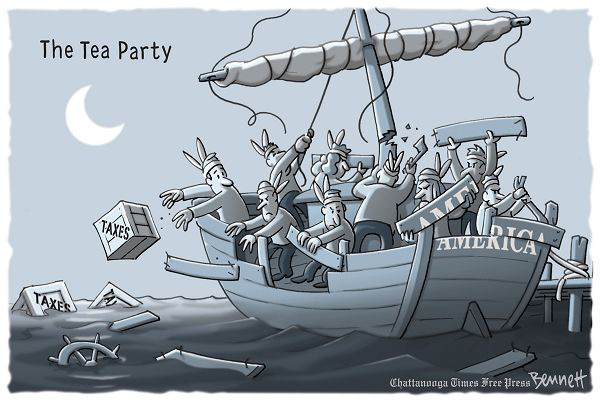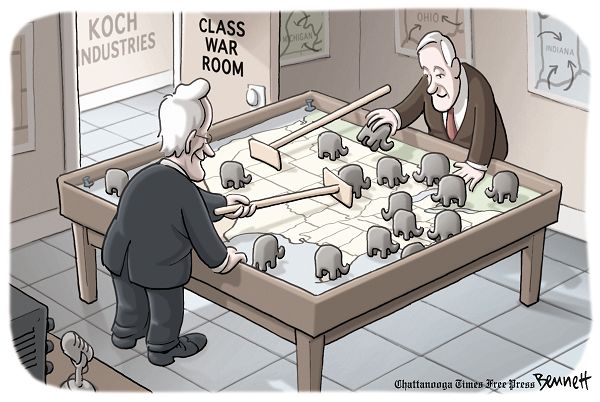 Posted by
Colin Welch
at 7:04 PM
Edited on: Wednesday, July 06, 2011 11:44 AM